Hawke. She's ARCHEX URO2 Burri's Lofty LadyHawke CD,BN,RE,THDX,TDIRVA,CD-CCH3,RL1x2, RL2x4, RL3X, RLVX18,CSL-1,CSL3-F,CSL3-S CGC,CC
call name Hawke May 20, 2000 - May 16, 2014
Hawke's Accomplishments:
Summary:
342 Therapy Dog Visits, 64 Titles
WCRL/APDT Rally National Rankings
2010 #4 RLVX

2011 #1 RLVX

2012 #4 RLVX

2013 #6 RLVX
2013
4/27 RLVX14

5/18 RLVX15

6/13 High Scoring Non-Regular Obedience at the LRCGB Specialty

6/16 CDSP CD-CCH3

7/7 RLVX16 and 5th place veteran at the NEROE tournament

8/4 RLVX17

8/18 URO2
2012
2011
4/23/2011 Earning her first BN leg with a 192 at the Pioneer Valley Kennel Club Show

Finishing her TDIRVA Therapy Dogs International Remarkable Volunteer Achievement for 250 therapy dog visits

Getting BN legs 2 and 3 at the LRCGB Specialty

Finishing her BN at Springfield in July

Getting her first U-CD leg on October 2nd at the Marshlands Obedience Club Trial

#1 Veteran in APDT Rally
2010
Finishing her RE on Thanksgiving day 11/25/2010 at West Springfield

Completing her CD on 7/9/2010 at West Springfield

Completing her ARCHX APDT rally Title on 4/24/2010 and her RLVX Veteran's championship on 4/25/2010

Earning second high combined for the weekend 4/25/2010 (old dogs rock!!!!)

Getting the first leg on her AKC CD (Novice Obedience ) on April 9th 2010

Completing her RL1X and RL2X on Jan 17, 2010
2009
Completing her APDT Rally RL-1 and RL-2 titles on November 2nd, 2008!!! And with scores high enough in Level 2 to earn her an award of excellence as well.
Placing 5th in Games Specialist 20" at the CPE agility nationals in Nova Scotia, July 2007. Hawke completed her CSL-1 in June:Speaking at the New Hampshire Library association in May 07, sharing tails about reading dogs, earning her TDIA, active volunteer certificate, . Other accomplishments, completing her Rally Novice Title 7/9/05 at West Springfield, she has 2 "security" legs also, and is nearly ready to step up to Rally Advanced.....and has earned a few qualifying legs in Agility
Hawke's best work however is as a therapy dog, she works as a volunteer at a local assisted living facility, visiting folks there and amusing them with her antics. She is a reading dog, serving the Plaistow, Sandown , Derry, Georgetown and Atkinson libraries, and the Merrimack Valley Montessori School.. Additionally she visits Girl Scout and Brownie troops to talk about pet safety and pet care. Hawke has been invited to speak at the New Hampshire Library conference in May of 07, and for the Massachusetts Department of Mental Health, Connections conference in April 2008. She completed her TDIAOV in 2008, 150 documented therapy dog visits!!!!!!
. And being a good older sister to Kestrel and Merlin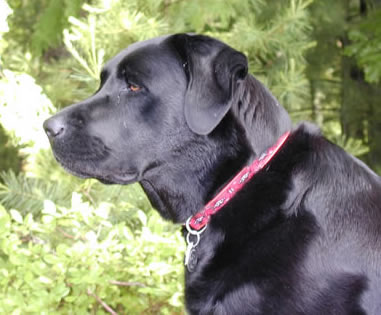 She has a fine pedigree.. quite a few champions in her background
| | | |
| --- | --- | --- |
| | | She's quite fond of boating although you couldn't tell from the look on her face- on her first day at sea. |
| | |
| --- | --- |
| | Winter 2000-2001 |
| The Blizzard of 2005 | |
| Hawke being cool with Kestrel | she joined us on July 15th. Here she is day 1 |
hawke says.....